Sustainable Forestry Network
A grass-roots, non-profit Political Action Campaign (PAC), located in the state of Oregon. Our purpose is to educate the public as to the ecological, spiritual, and commercial values of our forestlands, as well as ensuring that the legacy of our natural heritage is passed on to our children through the implementation of sustainable, non-destructive forest use policies.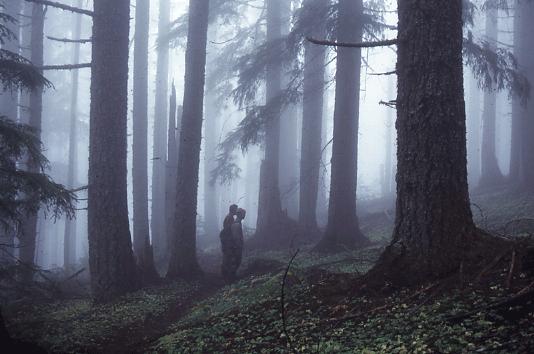 .
Sustainable Forestry Network has a grassroots campaign underway to qualify the Oregon Forest Restoration Initiative for the November 2010 ballot. Using the State of Oregon's citizen initiative process, Sustainable Forestry Network must collect approximately 80,000 signatures of Oregon registered voters by July 1, 2010 to qualify for the ballot. Your help is needed in this effort to stop the devastating and unnecessary practice of clearcutting o­n private and state forest lands throughout Oregon. Let's work together to protect the state's remaining 4% of old growth forests, and to stop hazardous chemical herbicide and pesticide use o­n forest lands.
The Oregon Forest Restoration Initiative does not propose a ban o­n logging. It is a carefully thought out proposal that requires that timber o­n private and state forestlands be harvested by selective logging as an alternative to the current wasteful practices. It also protects and helps restore the remaining old growth stands in Oregon. Finally, the measure seeks to restore our soil, air, and water quality by requiring the use of safe, organically certified weed and pest control methods o­n state and private forest lands in Oregon.
Oregon has an amazing diversity of forest ecosystems: from the coastal forests that cover the rocky cliffs that rise out of the Pacific Ocean and spread over the Coast Range mountains, through the fir, spruce, and hemlock forests dominating the Cascade Range, and across the mountains and high deserts of Eastern Oregon where Ponderosa pines tower in their majesty. These diverse ecosystems combine to create a wealth of wonder which has drawn so many of us to Oregon.
Our work for forest conservation is far from over. Our best efforts are now most crucial. Everyone's help is needed! We hope this site will help folks understand how to best use your skills and energy for the protection of Oregon's land and wildlife.
We encourage you to join us in our efforts to protect and restore our forest ecosystems and create economic lifestyles that are in harmony with nature. Your help is needed, indeed crucial, for us to protect and restore the ecological health of our forests. Your support for this campaign will help to qualify and pass the Oregon Forest Restoration Initiative into law during the November elections and stop the destruction of clearcutting in Oregon!