Get Involved
Membership Information
Sustainable Forestry Network is an entirely citizens-funded, grassroots organization. People join Sustainable Forestry Network as members for a yearly dues of between $20 and $500 (you determine the amount). Contributions are used to pay for our basic expenses (office, phone, postage, printing, etc.) and for our campaign to qualify and pass the Year 2010 Oregon Forest Restoration Initiative for the November 2010 ballot.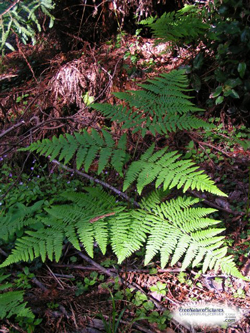 Since we are working on a ballot initiative in Oregon and Sustainable Forestry Network is set up as a polical action commitee, contributions are not tax-deductible. However, residents of Oregon may count up to $50 of your contribution ($100 for couples filing jointly) as a political contribution TAX CREDIT and GET IT ALL BACK when you file your Oregon state taxes for the year (a 100% refund)!
Sustainable Forestry Network is working on a new booklet about sustainable forestry and forest ecology, an update of our 1998 booklet. The 1998 booklet entitled "Can We Restore Paradise?" is a 104-page magazine that was produced by our sister organization OLIFE. "Can We Restore Paradise?" contains a wide variety of articles and photos and includes interviews, timely research pieces, historical overviews and charts and diagrams showing detailed information about our threatened forests and wildlife. "Can We Restore Paradise?" also contains important information about our campaign to stop clearcutting and promote ecologically sustainable forestry in Oregon and a directory of many organizations working with us in these efforts.
You may join Sustainable Forestry Network by mail or by phone using your VISA or Mastercard. Call us at 541-684-4850 to use your credit or debit card.

Thanks for taking the time to help us in this critical campaign to protect Oregon's forests and wildlife. Together, we will make a difference! Upon receiving your contribution, we will mail you a receipt that you can use to confirm your eligibility for the political contribution tax credit on your Oregon state taxes.

Thank you for your support! Questions or comments? Contact Sustainable Forestry Network.

If you are interested in volunteering for the Sustainable Forest Network, please contact us.